Premiere: Synth Pop Duo Gives 80s/90s Pop an Alt Rock, Dance Spin
'Sinking Into You'
is the third single to be released July 27th, 2022 from the independent artist duo Moxxy Jones' debut synth-pop album,
'Unnoticed
,
'
available in Dolby Atmos. This is a body of work that emanated from their fearless creative process – a relentless push and pull that isn't restrained by ego, genres, or boundaries of the music business.
Long-time San Francisco friends – keyboard player, Frank, and guitar player, Milan – share their latest collection of work that showcases the signature style and sound that sets this skillful songwriting and production team apart. A sound that's untraditional, unexpected yet familiar, modern, energetic yet dark, and that has boundless sonic range paired with classical elements, catchy melodies/hooks, driven beats, juxtaposed lyrics, and layered harmonic underpinnings.
Through sound,
'Unnoticed's'
deep dive into the exploration of the juxtaposed duality of the human experience allows fans to ride the wide sonic rollercoaster of emotions, sit comfortably in discomfort, see beauty in brokenness, and experience harmony and dissonance all at once.
After the welcome reception of their first two single releases – with 'Leave the Room' reaching over 1.6 Million streams on TikTok and countless playlist adds by Indie Rock Tunes, Worldwide Hits 2022, New Scene Sunday, Garage Rock 2022, HOLA, MEME Songs, and others –  Moxxy Jones continues this momentum with the drop of
'Sinking Into You
,' featuring the first-time collaboration with vocalist/lyricist/multi-instrumentalist Courtney Grace. While Grace's work spans across genres,
'Sinking Into You'
provides a lush and dynamic soundscape to showcase her vocal delivery – mysterious, haunting, ethereal, euphonic, hypnotic, mesmerizing, sensuous, and soothing. Of the songs on this album, this single may be the most representative of Moxxy Jones' sound. At the core, it's an
80s synth groove with harmonies that are pop-forward and somber at the same time
.
But Moxxy Jones takes it much further with their unique way of inter
mixing electronic and natural elements and genres into the composition.
With all the nuances Moxxy Jones incorporated into this track, it is easily considered an aggressive industrial, synth, rock, and disco explosion. It also mixes hip hop elements and different synth sounds from a variety of different genres and decades. This track is funkier at times than the other tracks on the album and once again displays the band's broad palette.
"The track originally started years ago when I was trying to experiment with different early dubstep sounds"
A highlight and surprise for fans may be the unexpected early 90s alternative rock guitar solo. Listeners don't get to experience this in pop music nowadays. Frank exclaims, "I would describe this song sounding like what would happen if a modern singer/songwriter paired up with someone obsessed with 80's New Wave who also happened to like hair-band guitar solos."
Milan reflects on their process, "The track originally started years ago when I was trying to experiment with different early dubstep sounds to try and understand how those artists do what they do. Originally, the song had a very long dubstep intro that eventually dropped into what is now the main synth riff.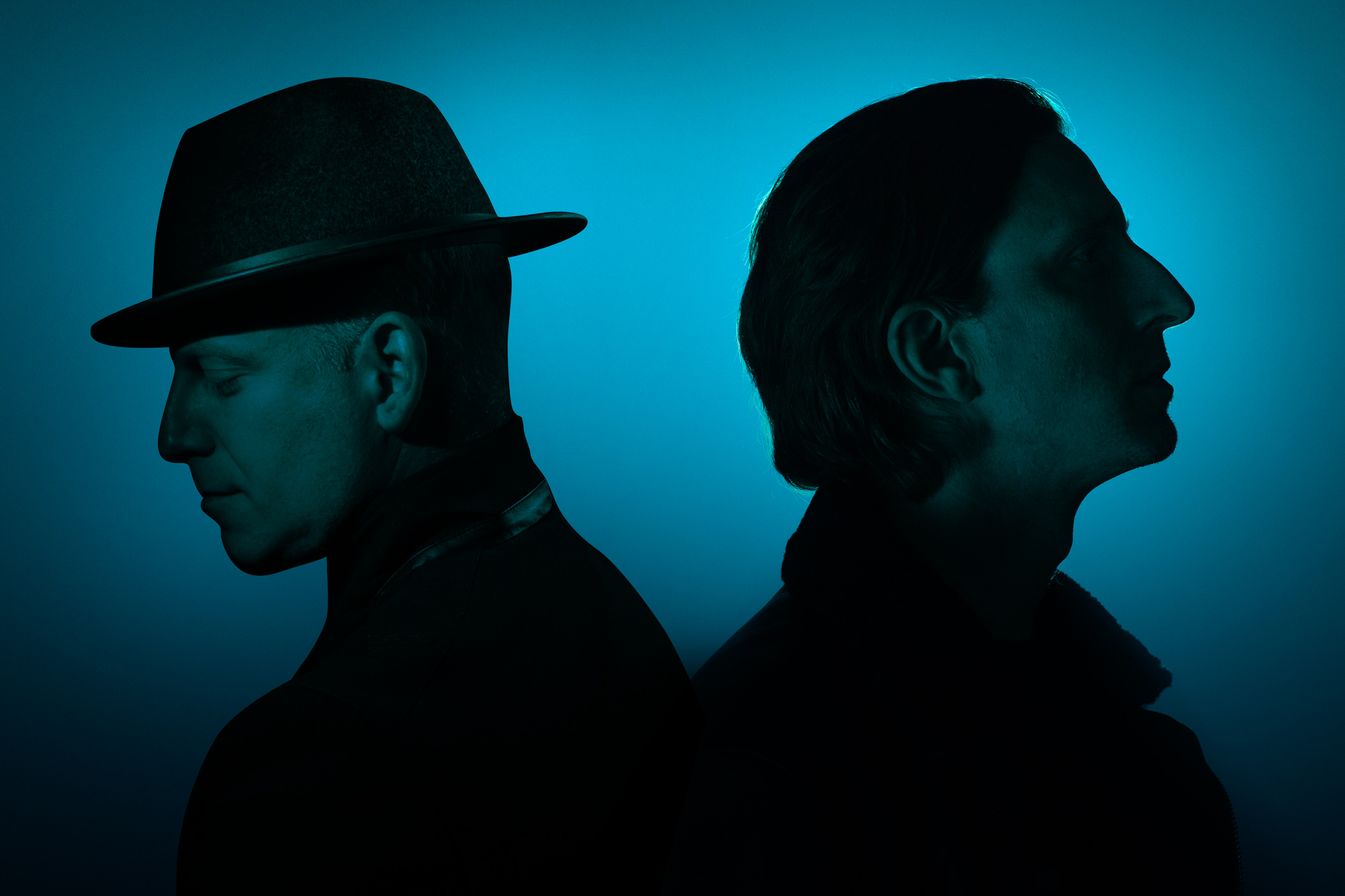 The ah-ha moments were seeing how the vocals fit into the song, and playing with the vocal harmonies in the studio.
It stayed on the shelf that way for years while I tried to come up with other parts but nothing really came of it. Then, Frank and I were in the studio looking through old ideas. We pulled this up and all of a sudden the other parts started coming in.  We cut the entire dubstep intro and what was left was the foundation of a great aggressive synth dance track. I then started layering additional synths and playing guitar over different parts and changing up the beats into a more rock and roll/dance sound. I wanted the song to be high energy but also mix in a lot of different musical elements. You never hear ripping rock guitar solos in new music today. I wanted to mix some of the more typical funky guitar parts in pop music with the aggressive guitar styles of the 80s and 90s.
 I even bought a Floyd Rose equipped guitar just for the solo so that I could do some aggressive dive bombs and achieve the sound in my head of the guitar solo tearing through the speakers. The overall sound turned out to be aggressive industrial style synths layered together with big 80s drums and electric guitar along with some modern R&B funk guitar parts. The vocals layered on top strike me as a very moody 90s riot grrl." Frank added, "The ah-ha moments were seeing how the vocals fit into the song, and playing with the vocal harmonies in the studio. Working with Courtney was also so much fun,  She's got such a great sense of melody. As the narrative of 'Sinking Into You' is about infatuation – letting yourself completely go and falling for someone where you start to lose yourself and you don't care – I felt that the many layers, tones, and dynamics of this track parallels the emotional journey of being in love."
To achieve their vision and sound for 'Sinking Into You,' Moxxy Jones teamed up with GRAMMY®-recognized producer, Starita, a collaborator that isn't foreign to pushing the envelope of sonic ranges and unique genre blending styles (recognized for his work with Childish Gambino, A Tribe Called Quest, Christian Scott aTunde Adjuah, Third Eye Blind, Madame Gandhi, Rebelution, Los Amigos Invisibles, Michael Franti and Spearhead). "This track was the genesis of working on the Moxxy Jones project although we had collaborated on previous projects Frank and Milan were involved in. This was our first approach to this juxtaposed sound of blending the raw with lushness. Milan sent over tracks as he does and we tossed drums and synth layers back and forth until we landed on this marriage of sounds. Like many of the songs, we created a harder, pulsating drive in the verses which leads to this very lush expansive chorus. Courtney's vocals really bridged these two light and dark elements together nicely. This production is so full of ear candy and was so much fun to create. Milan is a super collector of boutique guitar pedals and amps, so we went deep into some experimental sounds going into the guitar solo. Yes, a guitar solo! You don't hear that much these days so it was refreshing to harken back to the Siamese Dream days with a massively phased and distorted evolving soundscape of a solo." 
"This being the first song we started working on, it took some time to really dig into the sonic flavor of the project. Being that this began the exploration of Moxxy Jones as a persona and artist, this was where the hardest, real work had to be done. Being a producer isn't only about music a lot of the time…it's about people. It's about people who are artists. These individuals have an unflinching need to express themselves; which is a huge task to guide because you have to be really clear on what the artist is trying to say and be able to translate that into a sonic soundscape that is the medium for their message. It's a balancing act of being objective about something completely subjective…finding words for something that can't be spoken easily. It can't be taught. So that being said, we had to explore many directions listening to what the song was telling us. Sometimes what we did worked. There were times it didn't, but where we ended up was a very special place. This is all a part of the process that we artists have to embrace," Starita elaborates. 
"After listening to this track, I hope that it inspires listeners to let themselves go and fall into what's in front of them. Even if it's not always for the best," Milan states. "And although it feels familiar, I hope they feel like they heard something they hadn't really heard before," Frank concludes.
Moxxy Jones delivery modern rock anthem "Change My Mind" San Francisco and Portland-based independent duo Moxxy Jones offers a glimpse of their upcoming debut synth-pop album Unnoticed with "Change My Mind,"  which sees them swerve away from their signature synth-pop...
read more